When the email first came in asking if I could travel to Cambodia to be a part of Sarah + Jesse's wedding, I literally sat there staring at the screen with my mouth on the floor hearing their story and their pull to travel from where they live in Brooklyn to the other side of the world to share in an intimate ceremony and celebration with their nearest and dearest!
I instantly knew we were going to be best friends and although I was booked for weddings in Australia both weekends, we found flights and made it work on a Tuesday (Forever floored and grateful to those who do this <3) .
Having never been to Cambodia it was all new for me and within a day I knew it would be a place I would return to regularly for the rest of my life! This place has everything and nothing. All the charm of most asian countries with a large absence of tourists and the cost of food and drink is the cheapest I've ever seen in the world. The people are kind, so kind, like the kindness that only a grandmother can show, you are forever looked after! AND they have MULTIPLE great coffee shops, which is kind of a big deal when I can't really start my day without a mocha ;)
Joining me on the adventure was my favourite videographer in the world Jaden. We have worked together on many weddings now and share the same views on how we are a part of couples weddings, we get amongst it, so drrrr, of course he was coming :P
Our first meeting with Sarah + Jesse involved a 2 hour return trip in the back of a tuk tuk to an obscure building out in the sticks protected by armed men to get the elusive photo pass we would need to enter into the grounds of Angkor Wat. (If you plan to be married or have wedding photos in AW, you HAVE to get this pass and its a HUGE pain in the butt!). It was a nail biting ride but we got the celebrated pass! Sharing stories and beers we had nothing else to do but for them to get married..
May I present to you, the two coolest people I know.. Sarah + Jesse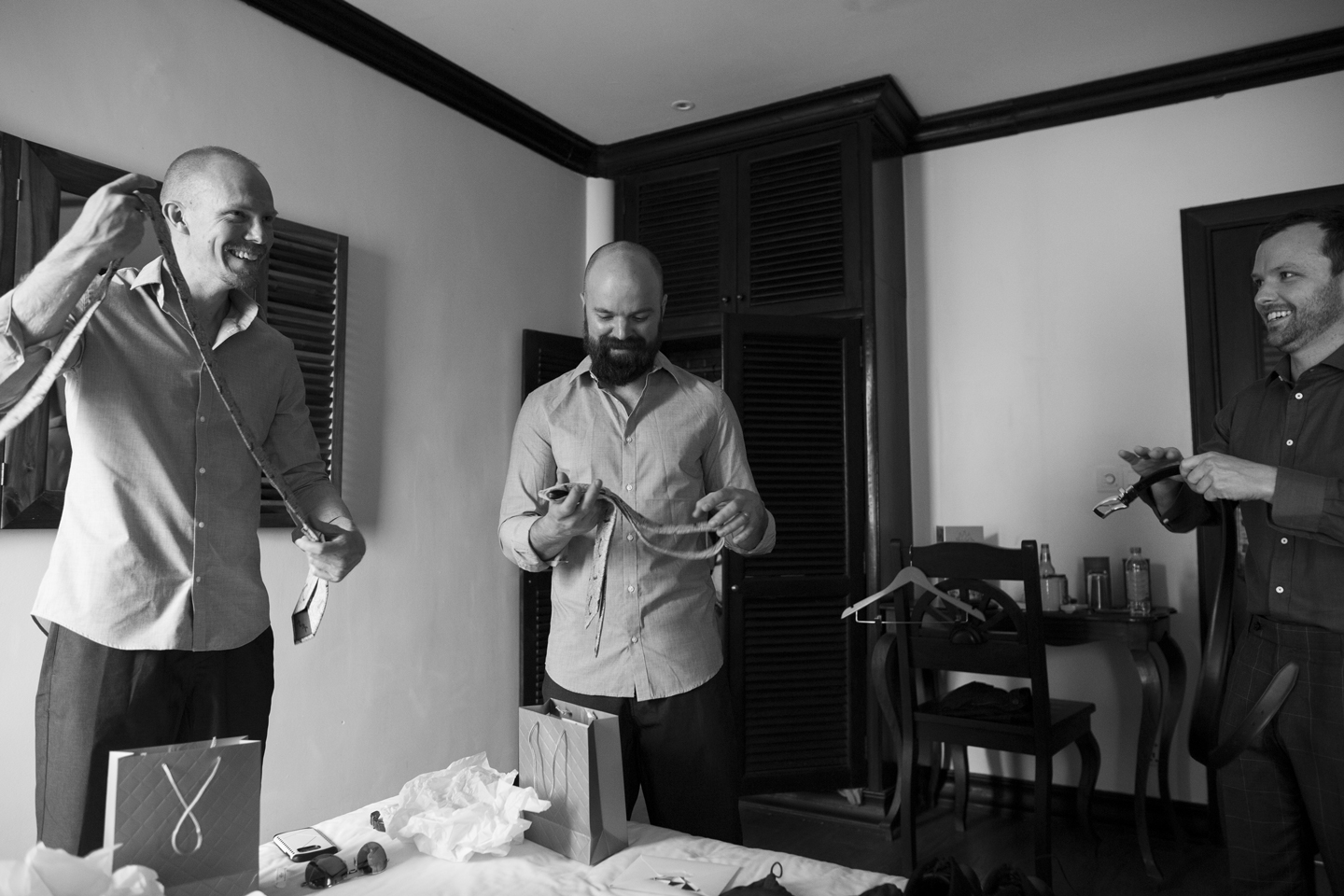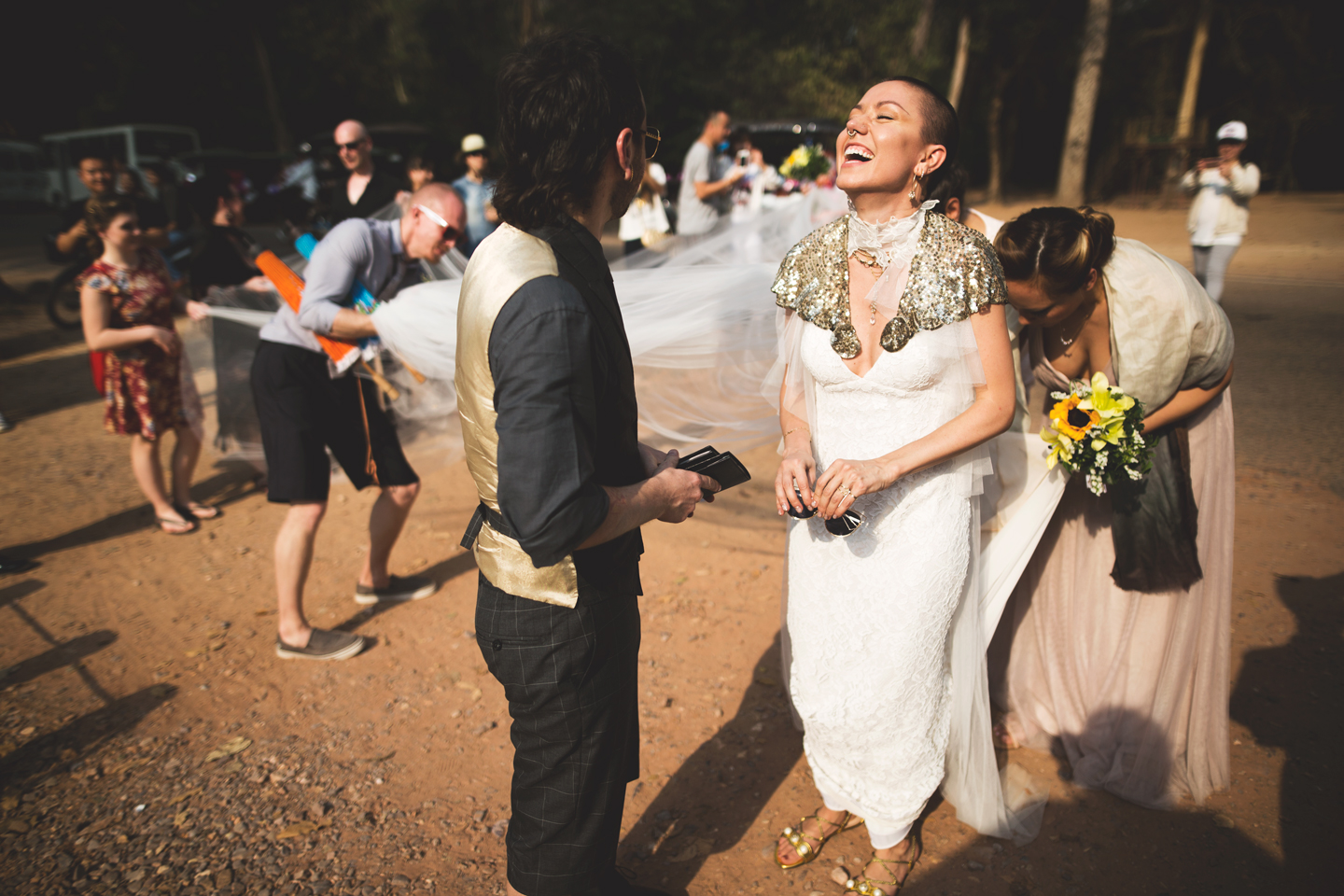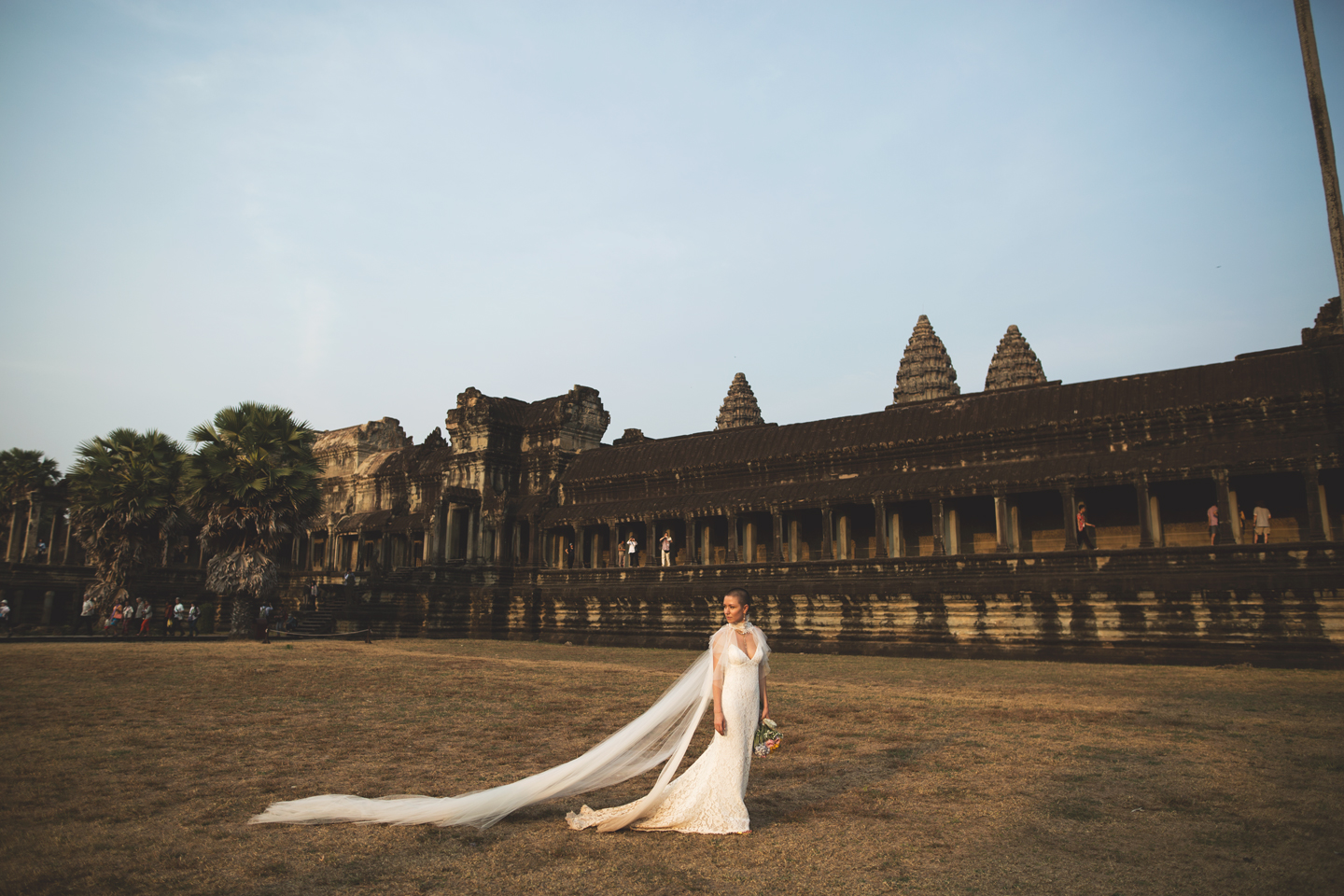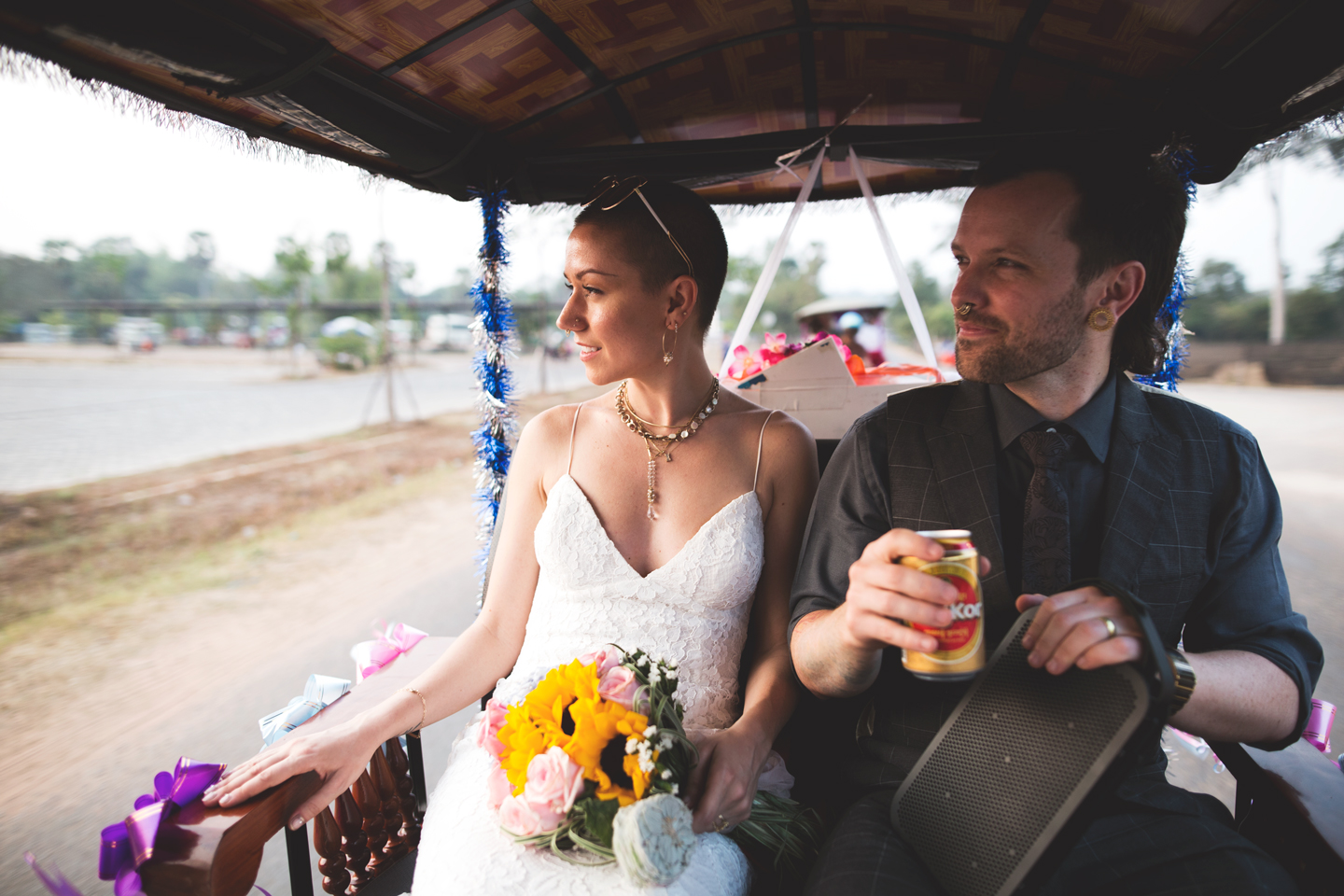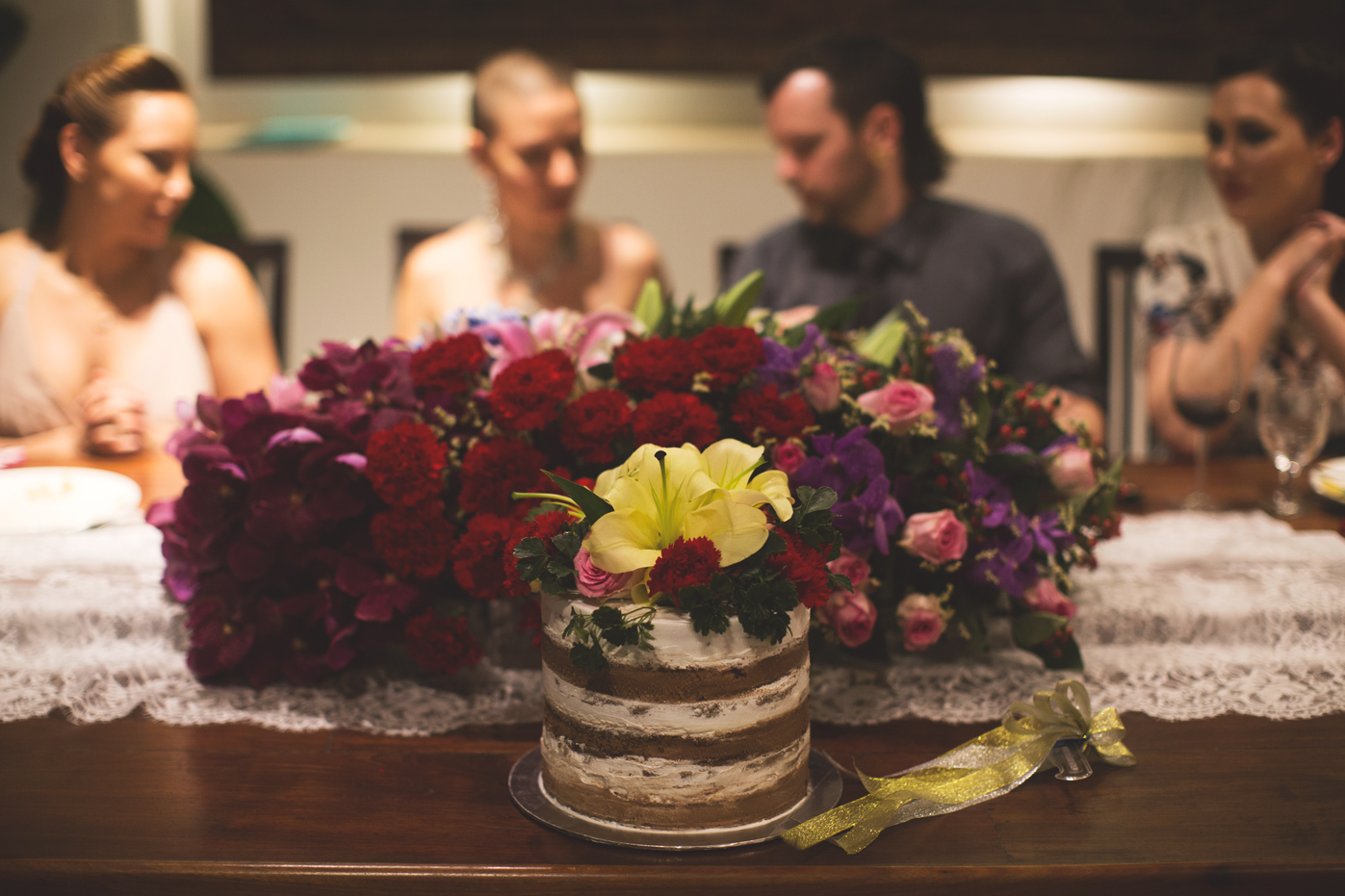 Thank you for looking, now see it all in motion thanks to Marc Media!!