When I got the original email from Billy asking if I would be apart of their wedding day that was to involve a Tartan suit, pink hair, motorcycles, Mexican styling,their giant dane, a delorean and geometrical lighting OH and Paul Vøge.. yeah.. I was KEEN!
I met with Billy and we talked for hours about how fun they wanted their day to be and as you can see.. it turned out pretty excellent!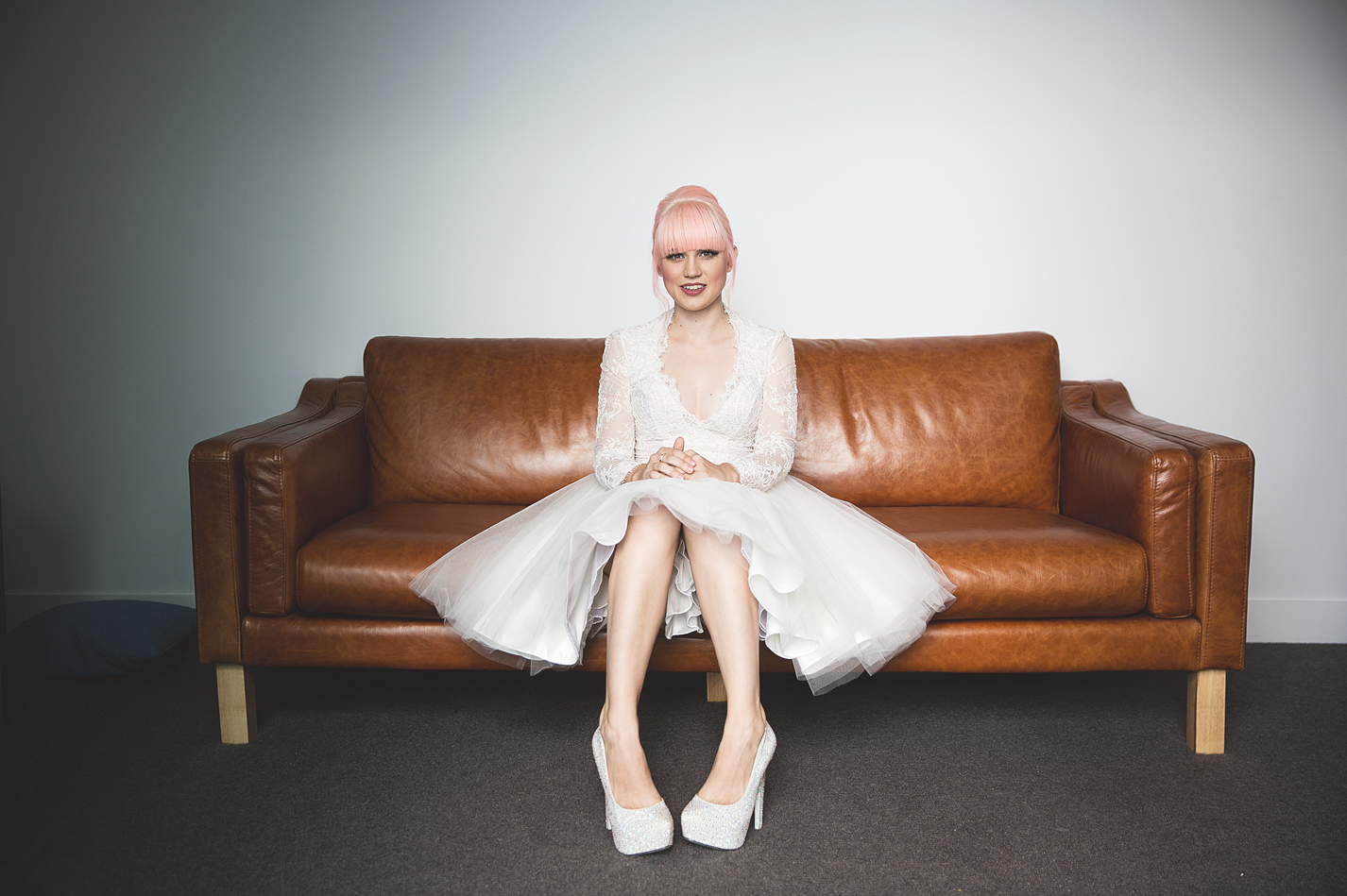 Because they decided to do their day exactly how they wanted we did some portraits before the ceremony at their favourite art deco building in New Farm oh and a Laundromat!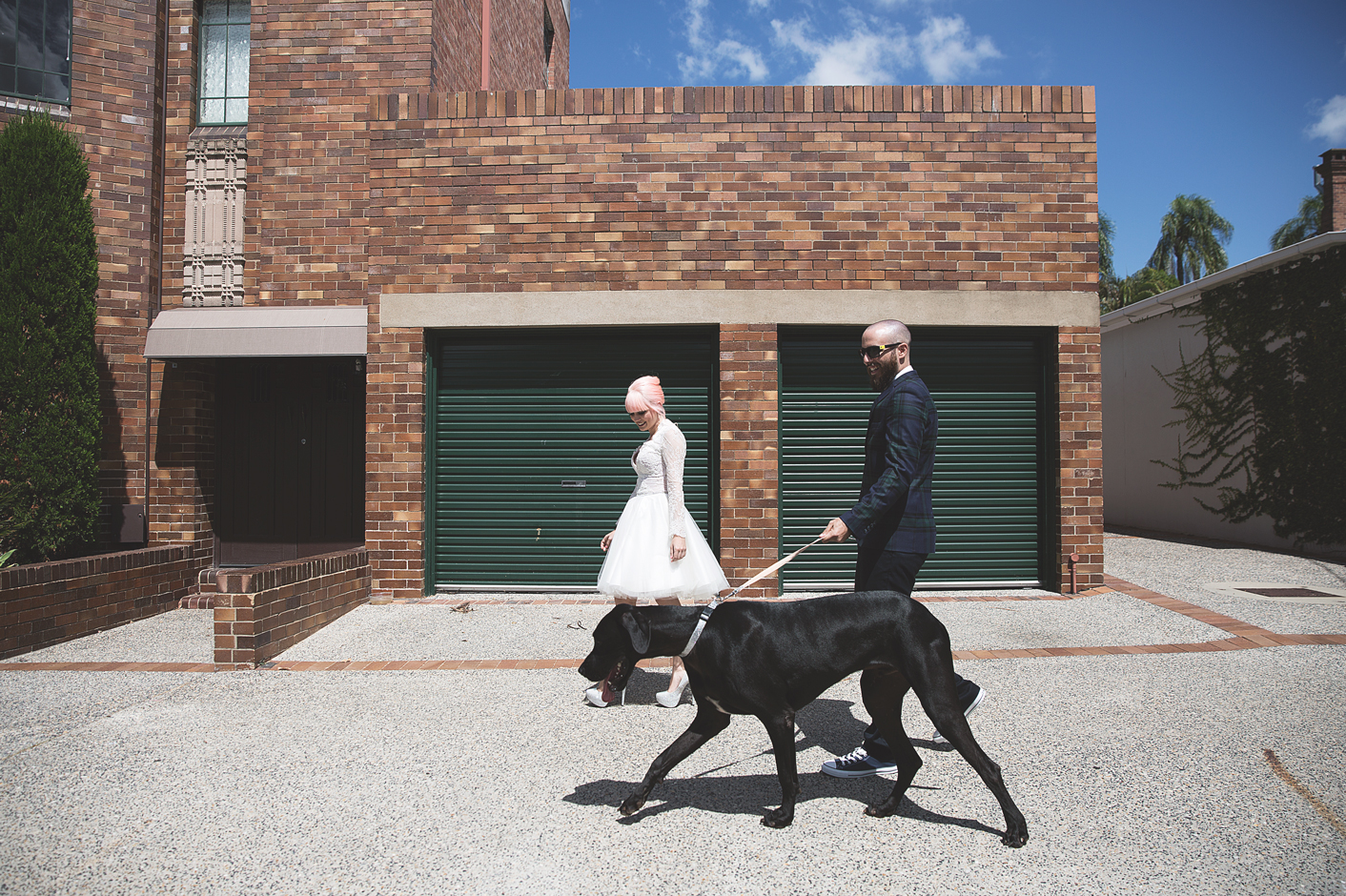 RIghto, on yer bikes.. lets get married!
Pretty excellent way to arrive to your wedding!